Today is pancake day. But it also happens to be International Darwin Day in honour of Charles Darwin's birthday. He would of been 204 today!
So to celebrate I did a little doodle...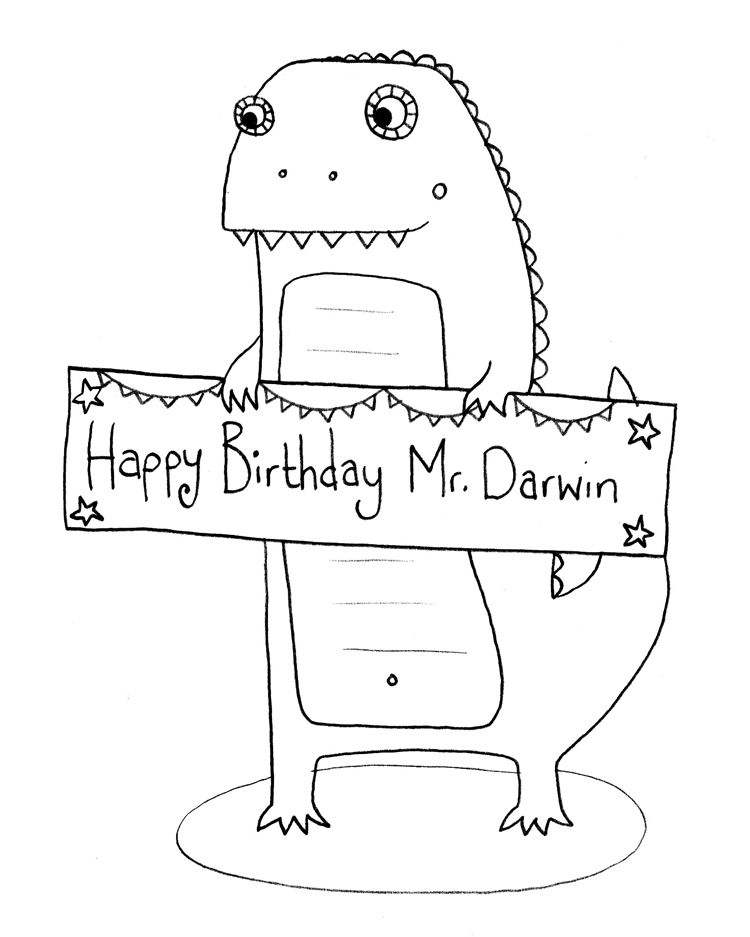 At first I drew this guy, I know dinosaurs weren't really Darwin's thing but I really like them. After a little thought and a helpful comment on Twitter from
Loubilou
I had another go and came up with this...
A Primate Pancake Party to celebrate Mr Darwin's birthday!
Happy Pancake Day (and International Darwin Day) to everyone! *nom nom*