I came across #twoodle on
Twitter
last week when up popped up in my feed. The hash-tag was created by illustrator
Alicia Padron
.
It's a pretty simple idea: twoodle = Twitter + doodle. Every week you can join in by tweeting random words along with #twoodle. Then on a Wednesday you search the
hash-tag
and choose two unrelated words and create a little doodle combining the words and then share it.
Last week my #twoodle words were squirrel and queen.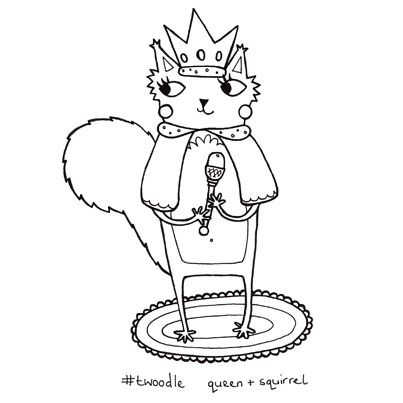 And this week I chose parrot and guitar.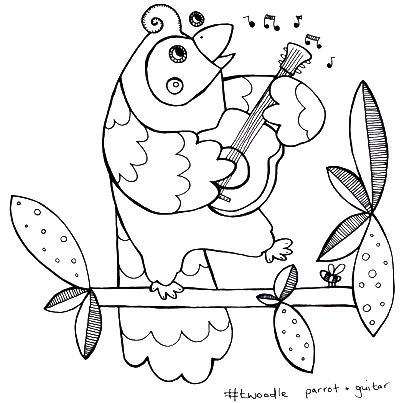 You can find out more about #twoodle on Alicia's
blog
.
It's good fun and also a great exercise for getting you thinking and doodling, especially if you have been feeling a bit stuck and staring at a blank page. Go on, give it a go.