For the second of my 52 creative projects I decided to create my own font.
I have been looking for a handwriting font for a while now to use for my logo and product packaging but after spending hours trawling the internet I still hadn't found one that I really liked.
Then whilst looking on Pinterest I found a link to
myscriptfont.com
, a free online tool that allows you to create a vector font from your own handwriting. It promised to be super easy and really quick.
All you have to do is go to the website, download the PDF template, print it off and fill it in (or complete on a tablet if you have one), scan it in and upload it. Then all you have to do is download your font and you'll end up with something like this: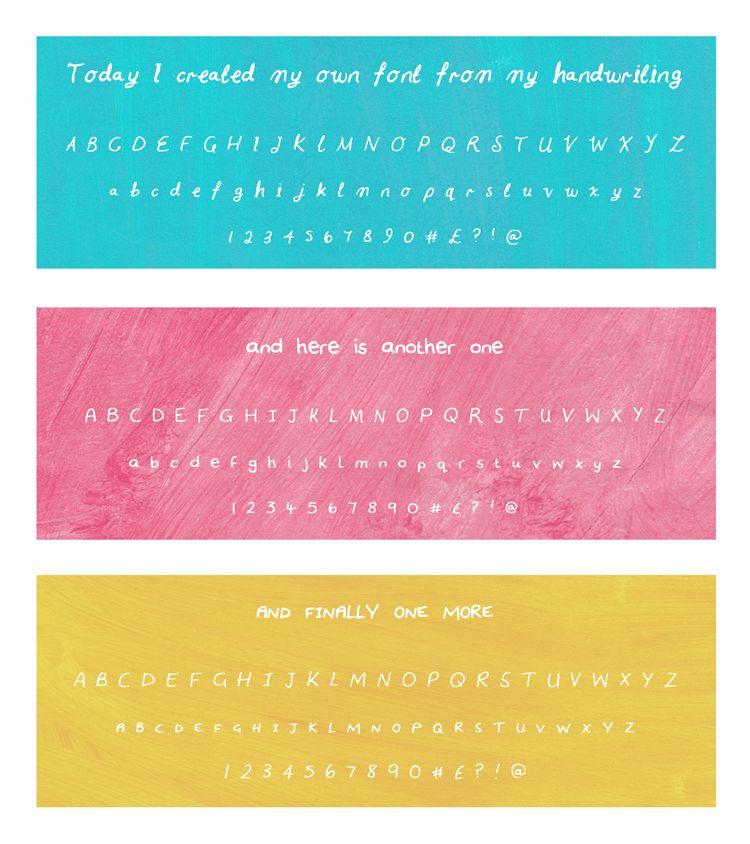 It really is that simple and you will end up with a font that is totally unique. I am also going to try completing the template with pictograms to see how that turns out.
Go on give it a go!