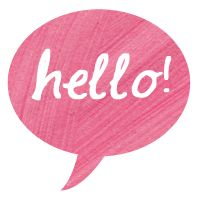 My name is Stephanie and welcome to my brand new blog and my very first post.
I'm not usually very good with this sort of thing so I ask you to bear with me as it may take me a while to get into the swing of things.
I am an illustrator and crafter from West Yorkshire where I live with my boyfriend Dan and our crested gecko Attenborough.
When I am not working at my day job I can usually be found in my tiny spare room drawing, painting or sewing away. I am a tea drinking, dinosaur loving, bird enthusiast and collector of children's books.
I have set up this blog as a way of sharing my artwork, crafty projects, photographs and life's little adventures as I aim to put an end to the endless pottering about and build up my own business: little thee.
little thee is the result of that little part of everybody that refuses to grow up, no matter how old you are, and continues to take delight in childish things. I am inspired by my childhood and the things that I grew up with and I paint, draw and collage to bring my view of the world, and the characters that live in it, to life on the page.
But enough about me for now. I will leave you with a few examples of my work and I'll be back soon.