I haven't posted a creative project for a while. It's not that I haven't been doing them, I've just been waiting for some good weather so I could taken some photos that looked half reasonable. Luckily today is a lovely day (Spring is on the way) so I've been doing some catching up.
For my third project I wanted to something big and this idea came from something I saw on
A Beautiful Mess
. Because we rent at the moment we are limited as to what we can put on the walls and I wanted something to hang on our very blank looking living room wall.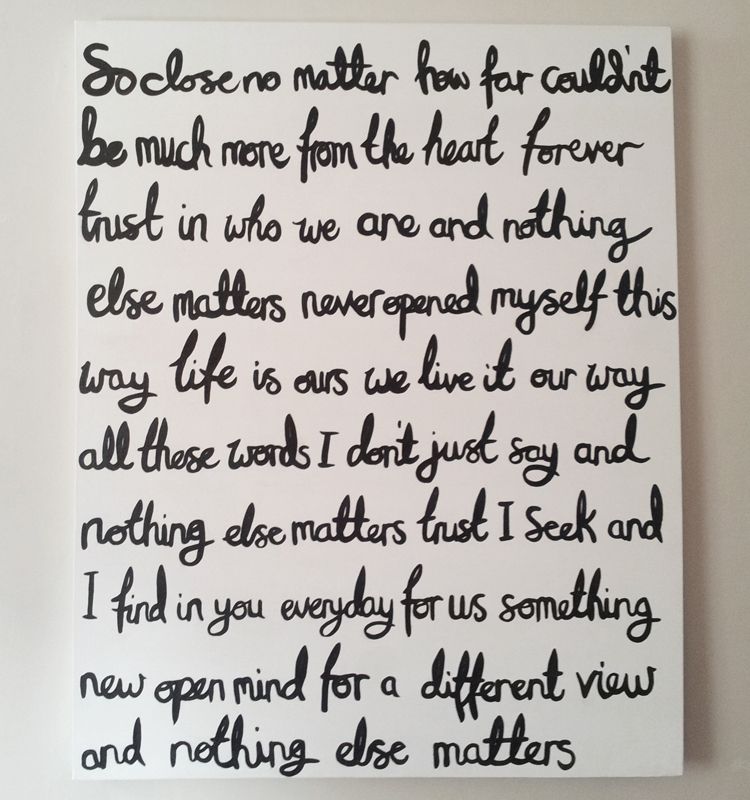 It was really simple to do. Choose some lyrics that you love, get a canvas suitable for the space you want to fill (I got the biggest I could find), prime the canvas with white acrylic paint and once dry paint the lyrics using black acrylic in your own handwriting.
This is such a simple idea and easy to do. I'm really please with how it turned out and Dan likes it too.